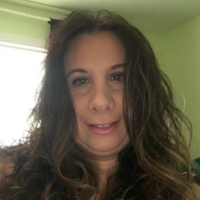 Kitty Berry
Contemporary Romance, Erotic Romance, Women's Fiction
Kitty Berry grew up an only child who never wished for a sibling in a small town in Connecticut. Her literary influences happened later in life when she stumbled upon The Pilot's Wife by Anita Shreve after seeing it featured on the Oprah Show. It was her late mother's (whose name she uses as a pen name) desire of becoming a writer that prompted Kitty to create a contemporary romantic series. After graduating with a degree in Early Childhood Special Education, she began teaching in the field and started to raise a family.
Being a creative person by nature, who came into writing during a time in her life when the busy balance of career and family made her crave an escape into the world of romance, Kitty took that desire and turned it into a romantic series that offers the reader multidimensional characters.
In 2013, she published her first novel from The Stone Series, Sliding. Since then she has written 9 other novels in that series, among them Stoned, Second Chances, Surrender, Starting Over, and Silence. The final installment, Survivor was released in 2016. Kitty has since released a Romantic Trilogy called Anatomy of Love.
Because angst-ridden, plot-driven, women's contemporary romances mesmerize Kitty, Berry writes only in that genre. While each book in The Stone Series can stand alone with its own story, Berry's intention was to create carry-over characters to satisfy the need of the reader to know more after each novel ends. Some of the characters from that series also carry over into her Trilogy.
As an avid reader herself, Kitty enjoys the feeling of being there with the characters inside the story and often finds herself wanting to know more about them, missing them when the story is over, and becoming excited all over again when she discovers those familiar characters in subsequent novels. It is her hope that The Stone Series and The Anatomy of Love Trilogy will do the same for her readers.
Kitty is married to a man she met in graduate school. She has three teenage boys, which makes her the only woman in a house of screaming sports fanatics! During any given evening you can find Kitty curled up in bed reading. When she is done coordinating the social lives of her three adolescent children and paying their college tuitions, Kitty plans to retire to enjoy traveling and writing full-time.
"Make love to me now Brooklynn. Be my first, my last, and my only. Let me be yours." Tate Taylor...The Stone Series
Kitty Berry